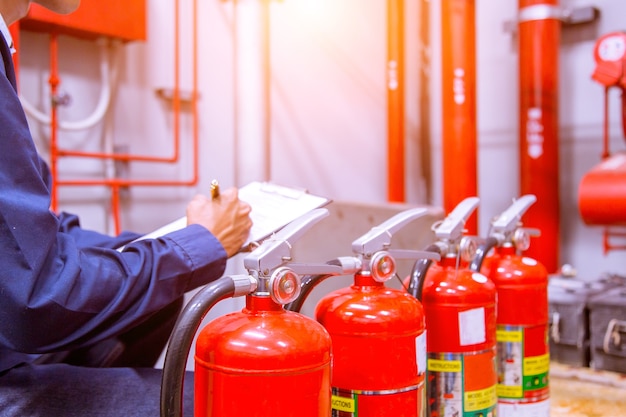 We make it easier to obtain NOC from the State Fire Department for all your intending projects!
Fire NOC issued by the state fire department validates that the building is in conformance with the fire safety codes, and is safe for running a business or for residing. An applicant has to abide by the instructions and guidelines laid down by the fire department that vary from state to state for obtaining a Fire NOC for his residential or commercial building. 
Required Documents To Apply For FIRE NOC in Haryana
For the building measuring above 15 meters in height, the applicant has to submit the following documents along with the application form- 
Building details

Application Form

Fire Approval by MCG/DULB

Permission Letter/BR 3

Checklist as per NBC 2005

Details of the fire staff, including name, qualification & contact No.

Detail of building

Applied for number of towers

Total Tower Approved

Remaining number of towers

Fire Consultant Certificate

Sanctioned Building Plan

Authorisation letter with Employee ID proof

Detail of Already issued N.O.C (with tower nos. & name)

Photo of condition of working fire system

Fire Consultant Certificate

Photographs of Basement (In case of Hotels)

Alarm or Ventilation Consultant Certificate
Significance of Fire NOC
Fire related incidents can have serious implications, and they can be avoided upto a great extent by following the rules and regulations prescribed by the fire department. Therefore it has become mandatory to obtain Fire NOC for ensuring safety of lives as well as your business.
Repercussions of Not Having Fire NOC
It is unacceptable and illegal to construct a building with non-compliance with the fire safety rules, as can be potentially dangerous to life and property. The state government has the right to seal the building or premises that fail to get Fire NOC from the respective authority.
Get in touch with us to apply for Fire NOC with convenience, as per the customized needs!  Call us Today! Dial – +91-9910256446
FAQ: Frequently Asked Questions
Why do we need fire NOC?
What is meant by fire NOC?
How can I check my fire NOC online?
What documents are required to be fired?